DJ Omar Khan Productions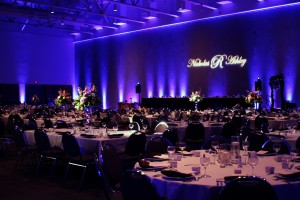 We provide the highest quality sound, lighting, DJ/MC and event planning for every occasion. With over 20 years experience in the DJ entertainment industry our staff will ensure that your event will be a complete success.
There are over 15,000 DJs in America all confident they can provide you the best service. Why pick us? Well a good amount of those DJ's are cheesy and don't play music customized for your audience. These DJ's turn the focus on themselves rather than the guest(s) of honor and make a playlist at home and hit play.  These "DJs" don't know what it is to get a feel for a crowd and build an ambience that's perfect for your event.
We are a non traditional DJ/Production company. Clients say that our events are more exiting than a traditional service because we are real and don't "ham it up" on the mic.  We strongly feel that a DJ packs the dance floor by playing the right track at the right time rather than yelling into the mic and trying to coerce people to dance.
When you book our service, you will meet with your dj for a free consultation to discuss your event.  We will not only help you with the music and planning but also assist in all aspects of the event. Our DJ's pay close attention to detail and make sure that everything runs as stress free as possible. All of our DJ's are professional MC's that keep your event flowing smoothly.  We have a tremendous library of music which includes: Alternative, Hip Hop, EDM, Top 40, 80's, Pop, Salsa, Swing, Disco, Old School, R&B, Country etc…Every genre you can imagine.  And with today's technology we can download music at your location free of charge (provided we have wi-fi reception).  We pride ourselves going that extra step to get a track that's going to make things memorable for you.
Sound & Lighting
We use state of the art sound systems. (JBL, QSC, Serato, Shure, Pioneer, American DJ) All of our gear is new and dependable for that professional look you want.  We also carry Back up sound systems in the unlikely event that something fails (we've never had anything fail in the 20 years we've been in business).  In addition to our basic sound system we offer wireless microphones, lighting and sound upgrades.  No party is too big or too small!  We can customize a package that will be perfect for you.
Weddings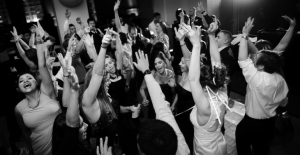 Looking for the chicken dance and an MC to "Hype" the crowd? Then I suggest you look elsewhere. We let the music do the talking while taking care of essential announcements.
Wedding Packages:
$150.00/hr includes Sound System and DJ
$175.00/hr includes Sound System, 2 party lights and DJ
$200.00/hr includes Sound System, 3 party lights, wireless microphone and DJ
All packages include consultation and wedding planning
Check out Wedding GIG PIX here
Parties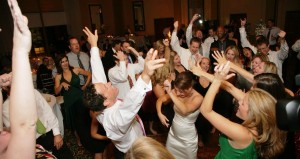 We have professional experienced club DJ's that will rock your party. From Rock to Hip-Hop we got it covered.
Party Packages:
$125.00/hr includes Sound System and DJ
$150.00/hr includes Sound System, 2 party lights and DJ
$175.00/hr includes Sound System, 3 party lights, wireless microphone and DJ
Clients Include
KROQ 106.7 FM / Sony Playstation / SEMA Auto Show / Elsie Katz Couture / Mountain High / Scion / Audio Bahn / Santa Anita Race Track / Daytime Emmy's/GM/Toyota
Booking:
E-mail: omar@kroq.com
Call (818) 468-1688
or fill out form below and we will contact you shortly